China To Provide Aid, Enhance Military Training In Syria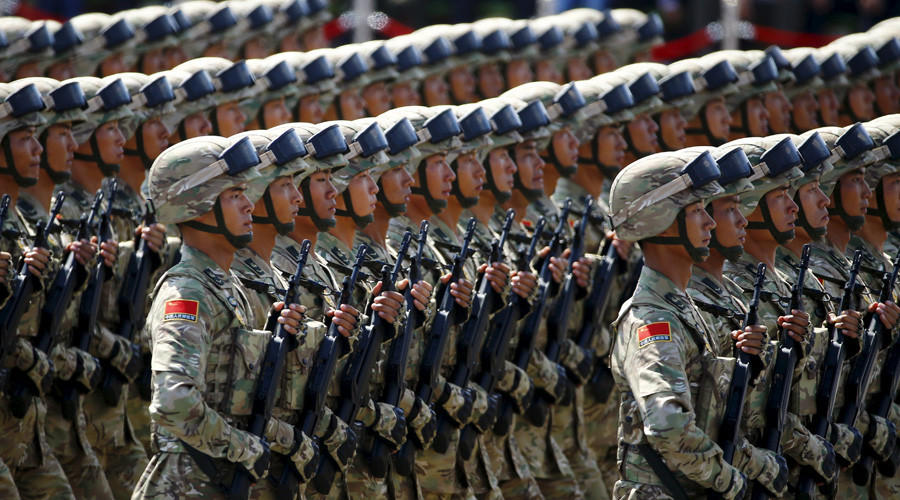 Soldiers of China's People's Liberation Army (PLA) © Damir Sagolj / Reuters
Published time: 16 Aug, 2016 
Beijing and Damascus have agreed that the Chinese military will provide humanitarian aid to Syria, a high-ranking People's Liberation Army officer said, adding that the training of Syrian personnel by Chinese instructors has also been discussed. 
Director of the Office for International Military Cooperation of China's Central Military Commission, Guan Youfei, arrived in Damascus on Tuesday for talks with Syrian Defense Minister Fahad Jassim al-Freij, Chinese Xinhua news agency reported.
During the negotiation, Guan noted China's consistent diplomatic efforts to find a political solution to the Syrian crisis, adding that Beijing is now seeking closer military ties with Damascus.
"The Chinese and Syrian militaries traditionally have a friendly relationship, and the Chinese military is willing to keep strengthening exchanges and cooperation with the Syrian military," he said.
Guan and al-Freij discussed the enhancement of training and "reached a consensus" on the Chinese military providing humanitarian aid to Syria, Xinhua reported, without providing further details.
According to the agency, Guam also met with a Russian general during his visit to the Syrian capital.
Despite being a permanent UN Security Council member and relying on the Middle East for oil, China was previously reluctant to become involved in the Syrian conflict.
Beijing preferred to concentrate on domestic affairs and the territorial dispute with its neighbors in the South China Sea.
It praised Moscow's anti-terrorism efforts in Syria as Russia staged a bombing campaign there in September 2015 to March 2016. Russia still has some of its forces in the country to provide humanitarian and military assistance to Syrian President Bashar Assad's government.
Last year, there were reports that China was sending dozens of military advisers to Syria to help the country fight terrorists.
Syria has been engulfed in civil war since 2011, with the government fighting a number of rebel groups, in addition to terrorist groups such as Islamic State (IS, formerly ISIS/ISIL) and Al-Nusra Front.
Source: rt.com